Each beauty lover has her own organiztion and own preferences. Many of them use makeup organizers. This is the reason why we have designed Uniq Organizer. Our unique makeup organizer is the first modular storage solution for makeup. Now beauty lovers can easily create makeup organizers that best suits their needs by combining different elements.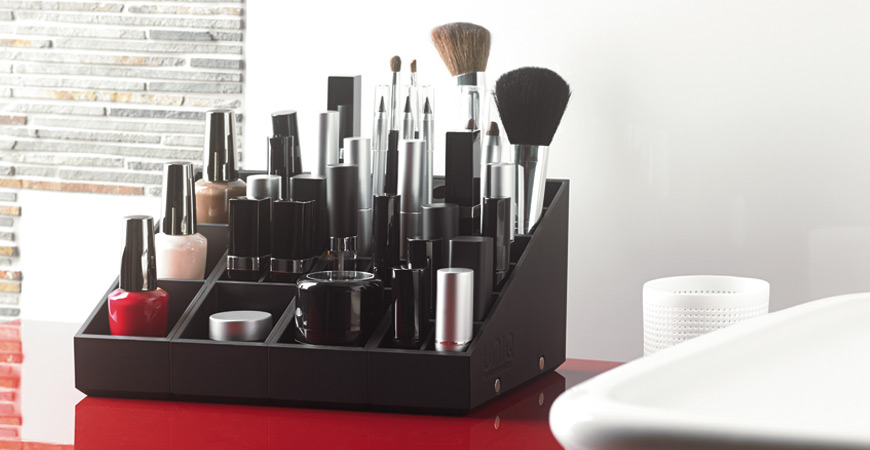 A unique makeup organizer adjusted to your favorite place.
Whatever the place where you store your beauty products (bathroom, bedroom,…) and the available space. Now with this unique modular storage solution for makeup you can create your perfect makeup organizer accroding to your favorite place ! Just adds storage containers to create a compact cosmetic organizer or a large makeup organizer…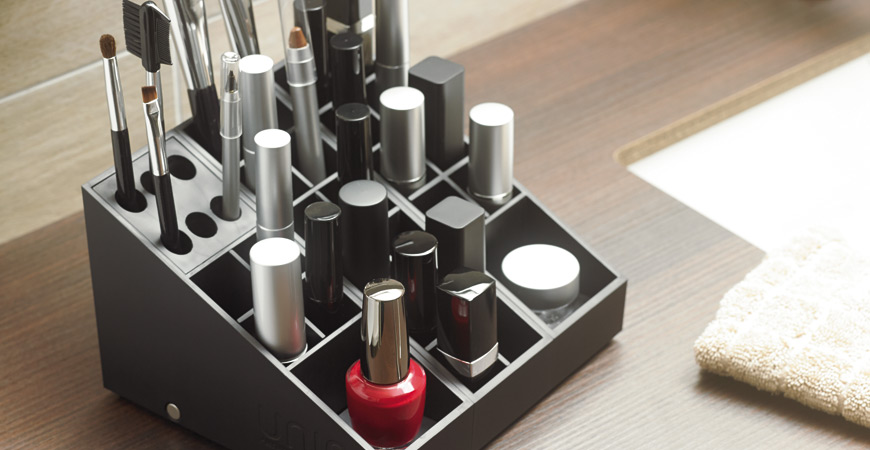 A unique makeup organizer adapted to your preferences.
Whatever the range of cosmetic products and accessories you have to store (lipsticks, nail polish, gloss, mascaras, liners, brushes, pencils …). Now with Uniq Organizer you can create the best makeup organizer that suits your needs ! Uniq Organizer is perfect to store a wide range of cometics and makeup accessories. Just select different product holders to create a makeup organizer that best suits your needs.
A unique makeup organizer to keep all your beauty products, tools and makeup handy.
Whatever your habits. Now with Uniq Makeup Organizer you can display all your stuff as you want. Just diplay product holders in storage containers to customize you makeup organizer and find easily all your stuff such as cosmetics and makeup accessories.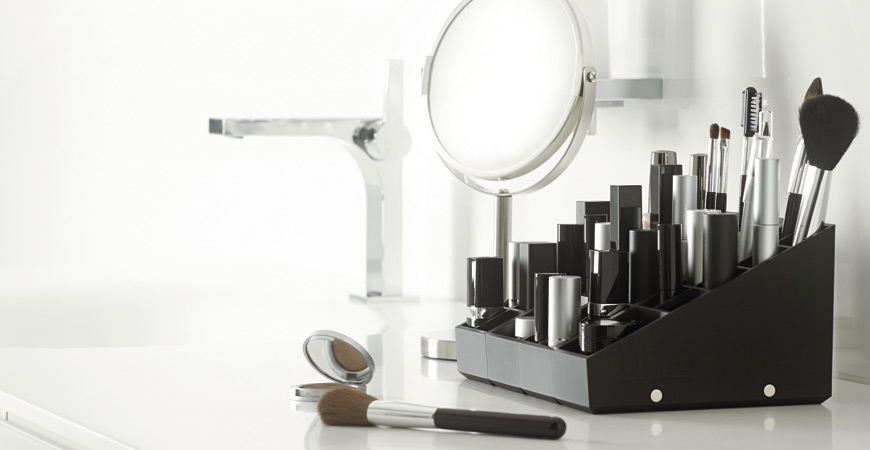 A unique makeup organizer for your entire cosmetic collection.
Whatever the number of beauty products and accessories you want to display. Now this customizable makeup organizer solution offers you limitless possibilities. Uniq Organizer is a great way to organize your beauty products according to your collection. Just combine storage containers and product holders to create your personnal makeup organizer and organize all your collection. Uniq Organizr is the ideal way to organize lipsticks collection or nail polish collection.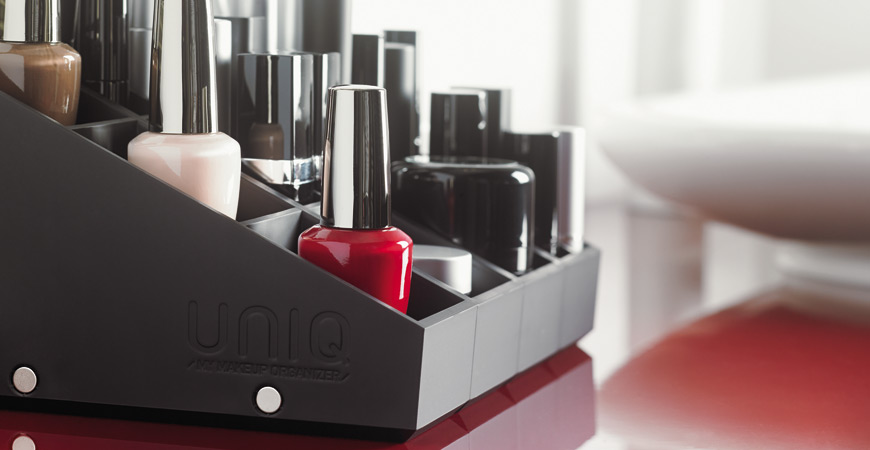 You can find on this website more informations about our company and the overview of the concept of our makeup organizer.
Shop now your perfect makeup organizer on www.uniqorganizer.com !