History & Evolution
Our story started from the observation that many makeup users were unsatisfied with their makeup storage.
Having a considerable know-how in conception and manufacturing display for cosmetic industrial processes, Benoît, the founder, boosts the project and associate expertise with competences in order to satisfy those women wishing to organize and store their beauty space with due regard for their diversity.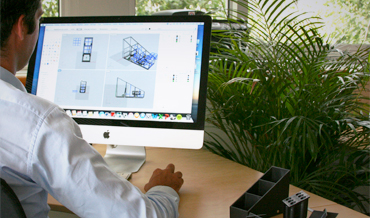 The uniqueness of every woman and every situation led us to imagine and conceive "Uniq Organizer", the first modular makeup organizer, enabling the user to store and organize her beauty space according to her wishes and to change it according to her desires.
For its making process, we coordinate the different operations in specialized production plants, all located in Europe.